Hammock stands are an option if you don't have two trees or posts that are sufficiently apart to hang a hammock. You can hang your hammock in any place that you like without worrying about suspension between two trees, posts, or anchor points. Discover how a timber hammock stand can change your hammock experience.
Wooden hammock stands support is particularly helpful for people who aren't confident tying knots, placing hammock hanging hardware in their homes, or suspending hammocks from trees.
You can relocate your hammock stand inside to any room of your choice if you wish to hang inside. Also, hanging indoors won't require digging holes in your walls. Read on about how a timber hammock stand makes your hammocking much better!
BEST TIMBER HAMMOCK STAND
A hammock is excellent for unwinding, especially in the summer. It allows you to read, sunbathe, and even complete some work. You will require a good hammock stand to provide maximum comfort.
The primary material utilised to create hammock stands is wood. But what kind of wood works best for frames? Durability and safety should be considered before everything else when choosing the best wood for a hammock stand. The time it takes for screws to become loose is short. When this occurs, accidents are certain to ensue. It is essential to pick durable wood to keep everyone using it secure and safe.
A tropical hardwood that can be treated to withstand rot is the ideal material for a hammock stand. Bamboo is a great material in this situation because it is durable, affordable, and lightweight. Additionally, using this material means protecting the environment because it is green. Cypress is another resilient option. However, it lacks bamboo's strength-to-weight ratio. However, different kinds of wood can also be employed.
BEST TYPES OF WOOD FOR A WOODEN HAMMOCK STAND
Bamboo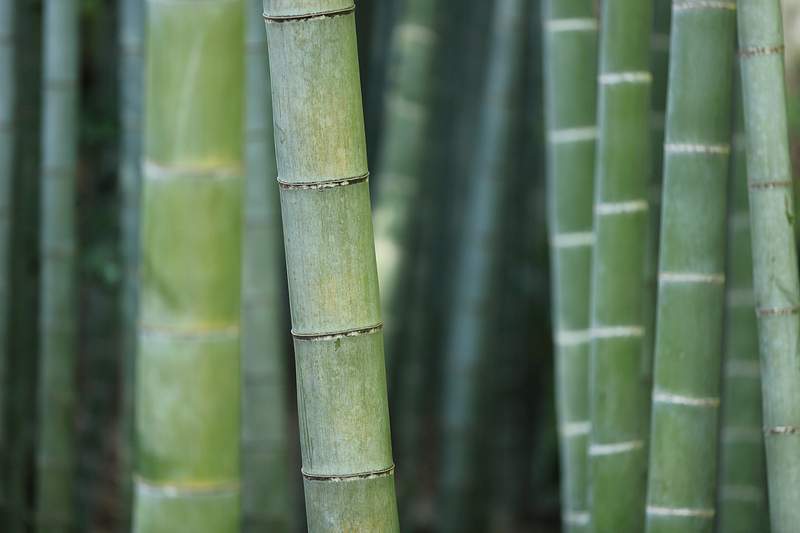 For creating hammock stands, bamboo is the most moisture-resistant as well as the strongest wood. Bamboo has more tensile strength when compared to mild steel. Additionally, it develops quickly and is lighter than other hardwoods.
Additionally, bamboo is supple and flexible by nature. It is therefore perfect for draping between two posts. Bamboo poles withstand pressure well as well. They can hold bigger weights because they are strong enough. These characteristics make bamboo a great material for a hammock stand.
One of the best types of wood for a hammock stand is cedar. You may use cedar in its natural form, just like many other wood species. It has a built-in resistance to insects, rot, and deterioration. If it is exposed to inclement weather, you can add a stain and seal it to safeguard it from the weather.
This kind of wood is renowned for its resilience against deterioration brought on by dampness and other factors. Therefore, it is a perfect option for every outdoor piece of furniture. Also, it is lightweight. So positioning a cedar hammock stand or moving it won't be that challenging.
There are typically two varieties of cedar available: aromatic cedar and western red cedar. The fragrance of aromatic cedar is distinctive and may be more apparent.
Redwood
A softwood called redwood exclusively grows in California and Oregon. The trees feature rapid growth and timber with little knots or flaws. Because of its high tannin content and resistance to rot and insects, this wood is perfect for creating hammock stands.
The wood is beautiful and useful because of its reddish-brown tint, which contains traces of orange and yellow. It is a top-notch substance for outdoor applications. It resists twisting, checking, cracking, and warping (splitting). Even when exposed to direct sunlight and rain, it will endure well.
Stands for hammocks made of redwood are sturdy and require little upkeep. They shouldn't be stained or painted because they will eventually turn a lovely silver-gray tone as they age.
Heartwood Grade
The highest grade of lumber is heartwood. It is denser than other grades and is produced from the tree's dead core. It is pest- and decay-resistant. It is perfect for outdoor furniture because of this, including hammock stands.
Due to its strength and durability, teak wood is the most typical heartwood for hammock stands. Although harder to acquire, the heartwood is more durable than sapwood. The sole disadvantage is the price, which is higher than other classes.
Pine
White, yellow, and red kinds of a softwood called pine are available. Because of its light hue, it is simple to paint or stain. Pine is a great option for your hammock stand because it is reasonably priced.
However, if the pine is not kept up with and shielded from the outdoors, you'll have to replace it in less than two years.
Chemical pressure treatments are frequently used on pine. These compounds may release hazardous vapors if the wood is burned or crushed. But a hammock stand does not have these problems.
Because of its lovely, natural appearance, pine is frequently used in furniture. Pine hammock stands can be a great addition to outdoor places like backyards.
Oak
Your hammock stand doesn't need to be painted or varnished to keep the weather out. Oak has a built-in resistance against decay. Its lovely texture gives your hammock stand a hint of nature's rustic beauty and charm.
Typically, oak hammock stands cost more than pine ones. But if you want your hammock stand to last several years without needing to be repaired or replaced, they are worth the extra money.
BENEFITS OF A TIMBER HAMMOCK STAND
A fantastic way to add a touch of rustic luxury to your patio is with a wooden hammock stand. You don't need to stress selecting the proper tree or a strong limb.
The wood stand supports the hammock and the individual in it. You'll have an instant retreat for many years if you give the location some attention.
The advantages of wooden hammock stands are listed below.
Durable and Patent
The strength and longevity of wooden hammock stands are key reasons people choose them. Most wooden frames are durable wood that can resist any climate conditions without warping or breaking. A high-quality hardwood stand can survive many years without experiencing any problems if properly cared for.
Fits Different Hammock Sizes and Types
Wooden hammock stands have the additional advantage of fitting any hammock. It's because there are no size restrictions. Contrarily, only some shapes and sizes of hammocks can be supported by metal frame hammocks.
Affordable
Compared to metal hammock stands, wooden hammock stands are cheaper. The majority are sold in kits that include all the necessary building supplies and some are bundled with a colourful Brazilian Hammock with a large range of bright and vibrant colours!
When you wish to store it during the off-season, it is simple to set up and take down. It's more affordable to do this than to hire experts to create a unique hammock stand for your patio or backyard.
Blends with the Surroundings
Stands for a hammock made of wood and mixes well with the surroundings. Hardwood hammock stands to match your other outdoor furniture and look great on a wooden patio or deck.
FACTORS YOU NEED TO CONSIDER BEFORE BUYING A HAMMOCK STAND
There are a few factors to consider when shopping for a hammock stand, as shown below.
Material
Ensure the wooden stand you purchase is made of rot-resistant wood, such as cedar or bamboo. You can also search for a timber hammock stand featuring stainless steel hardware to prevent corrosion. The perfect hammock stand is made of metal. It doesn't rust and is lighter than steel.
Size
The hammock stand's size should correspond to the hammock it will support. A huge one, though, could be ugly or difficult to manoeuvre. A too-small frame might not be stable.
The average hammock is four feet wide and nine feet long. Most stands are 4 feet wide and between 10 and 15 feet long. The hammock stand must be as long as the hammock. It avoids the centre drooping.
Space
Perhaps the most important aspect to consider when selecting a hammock stand is this. Determine the size of the hammock stand that will go in your area. Also, think how long a hammock stand you can get and still use comfortably.
Weight Capacity
The sort of hammock the stand carries will affect the weight it can support. Make sure the hammock stand can support the weight if you plan to use your hammock with a large group of people.
Height
Different hammock stands have different heights. They typically stand taller than eight feet. When looking for a hammock stand, take your size into account. Choose a higher stand if you are over six feet tall. You won't feel confined when lying down in this fashion. Getting into and out of the hammock is also made simpler by these high hammock stands.
Portable or Stationary
There are few portable hammock stands. Others are immovable and cannot be moved, while others fold up for simple storage or transportation.
Do you desire a stationary object for your backyard? Would it be possible for you to transport your hammock from your back deck to the campground? You'll have a tonne of options.
HOW TO TAKE CARE OF YOUR WOODEN STAND
When not in use or during the winter, it is considerably more difficult to knock down a timber hammock stand than it is to do so with stainless steel stands. Siesta Hammocks have some advice to ensure it can last as long as possible.
Use A Hammock Stand Cover
During the winter, installing a cover over the top helps shield the stand from excess water instead of taking it down. Using a cover, you can keep the hammock on the stand.
Since hammock stands are generally more expensive than hammocks, you can make your cover out of tarpaulin or use one made for other outdoor furniture instead.
Treat Wood Annually
The manufacturer's protection may deteriorate with time, the wood will age, and you can start to notice little cracks appearing. It's extremely natural, but fortunately, you can fix it by adding a new coat of varnish or oil at least twice a year.
BUY A TIMBER HAMMOCK STAND FROM SIESTA HAMMOCKS
The most relaxing option to take a short break from your everyday routine for a while to envision and relax is to take a nap on a hammock. Contrary to popular belief, hardwood hammock stands are among the most aesthetically beautiful and cosy. But most hammocks don't have stands, so you'll need to find a tree to hang them from.
Amazing Design:

Timber hammock stands are manufactured in various stunning shapes and patterns to provide you with the utmost comfort. The gorgeous patterns give your yard a fashionable appearance.

Portable:

Most wooden hammock stands are built of softwoods, making them lightweight and simple to transport from one spot to another.

Different Sizes:

They come in different sizes and are the most suitable hammocks for accommodating one person or an entire family, depending on your preference.
Buy quality hammocks, and hammock stands in Australia only from Siesta Hammocks!