Relaxation at its Finest: The Joys and Benefits of Hammock Living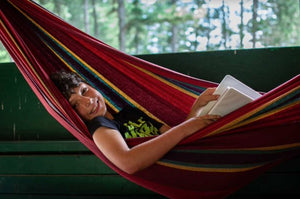 Discover Australia's finest hammocks for ultimate relaxation! Explore top-quality options and essential accessories for a perfect outdoor oasis.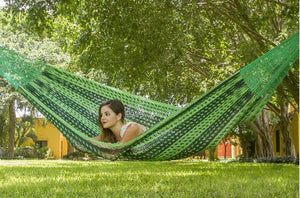 Explore the best Mexican hammocks for Perth's sunny lifestyle. From handwoven designs to vibrant colors, these hammocks offer comfort, style, and relaxation for Australia's sun-kissed city.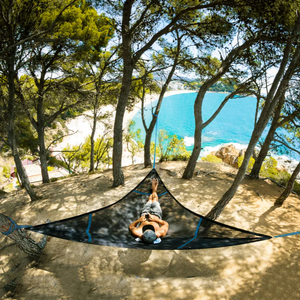 Elevate your practice with the versatile Aerial Hammock Mat, designed for comfort, support, and durability in your aerial yoga journey.
Explore the joy of double size hammocks with us at Siesta Hammocks, offering a new dimension to relaxation. We have compiled the top five double hammocks that will not only double your joy but also provide an unmatched relaxation experience, all in the comfort of your backyard. Whether you crave the vivid Latin Hammock, the refined Brazilian Hammock with Fringe, or the peaceful Blue Lagoon Hammock, there's a double size hammock waiting for you. So why wait? Double your fun today and immerse yourself in the supreme relaxation experience with Siesta Hammocks' must-have selection.
Embrace the outdoor relaxation lifestyle with Siesta Hammocks, offering a vast selection of hammocks tailored to every Australian's preference. From traditional cotton to weather-resistant polyester, from solo relaxation to family gatherings, there's a hammock to suit every need. Explore various styles, ranging from tropical flair to contemporary chic, and discover essential safety and maintenance tips to ensure a lasting experience.