Just because we're in the colder months doesn't mean we should confine ourselves to dark, drab hues. Infuse a vibrant splash of colour into any room with Siesta Hammocks.
You can literally brighten up cloudy, cool and overcast days up by adding some whimsical, fun colour décor to our home and backyard. There's no item more fun and colourful for the home than a big, colourful Brazilian or Mexican Hammock. The pop of colour from such bright hammocks is ideal for outdoor decks. You can also enjoy it indoors, especially with the aid of a hammock stand which means you can put your hammock anywhere you like.
The carefully curated colour schemes of Siesta Hammocks products serve as a visual banquet. Choose from Rasta, Jardin, Calypso, Colorina, Caribe, and many other dynamic, exuberant colour combinations. It's essentially colour therapy at home. You can select from hammocks with or without wooden spreader bars, and we also offer our equally vibrant and colourful hammock chairs to enjoy.
ASSOCIATING COLOR WITH YOUR PERSONALITY
Yes, we agree that flowers are red and violets are blue. Have you ever considered that every one of us may perceive colors differently? Color is a visual effect generated by the spectral makeup of light emitted, transmitted, and reflected by objects.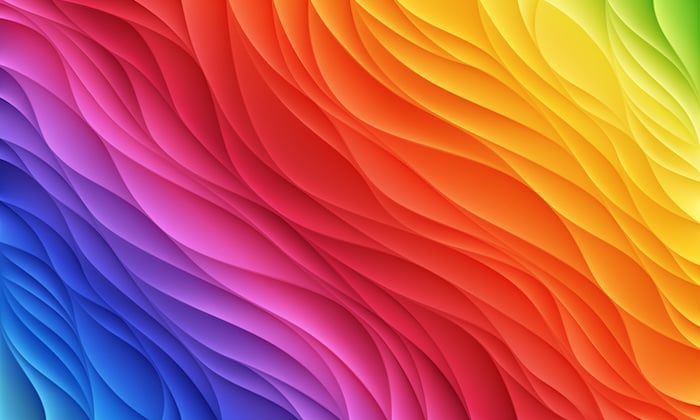 Essentially, the colors we perceive are light reflected off objects, which our brains then translate into colors. Given this, don't we all see the world in our way? Colors can make us feel joyful, sad, nostalgic, passionate, or hungry! Distinct colors have different effects on us. We frequently associate it with our best recollections. Blue, for example, is relaxing, whereas red associate with love and passion, making it the official color of Valentine's Day. We tend to gravitate to the same unique hues repeatedly as we surround and wrap ourselves with colors we appreciate.

So, what colors float your boat the most? Do you have a thing for blue or a thing for pink? What does your Siesta hammock say about you, with so many unique and colorful hues to pick from? Are you looking to make a statement? Or simply wish to blend in with nature in all of her glory? Make sure to choose a dash of colour that speaks a lot about you.
THE THERAPEUTIC IMPACT OF HAMMOCK COLOURS
The therapeutic qualities of colours are well-documented and play a significant role in setting the mood or atmosphere of a space. The vibrant colour schemes available in our Siesta Hammock range do more than just please the eye; they provide a form of visual therapy, promoting relaxation and happiness. Consider a tranquil azure hammock to invoke a sense of calm and peace, or perhaps opt for an energising orange to boost creativity and enthusiasm. When choosing your hammock, it's worth considering not just what colour appeals to you aesthetically, but also what mood or energy you'd like to bring into your space.
Siesta Hammocks invite you to create an oasis of comfort and style that's uniquely yours. Our colour combinations are thoughtfully selected to blend seamlessly with a variety of decors while still making a distinctive statement. Whether your taste leans towards understated elegance or bold and dramatic, our range of hammocks is sure to deliver.
ENJOYING THE COLOURS OF NATURE WITH SIESTA HAMMOCKS
In the natural world, colours are incredibly rich and diverse, from the vivid greens of spring foliage to the deep blues of a summer sky or the warm hues of an autumn sunset. These colours can have a profound effect on our mood and wellbeing, reminding us of the beauty and harmony of the natural world.
In line with this, Siesta Hammocks offers a palette of natural, earthy colours inspired by the Australian landscape. Imagine lying back in a hammock in rich forest green or soothing sandy beige, feeling like you're resting in the embrace of Mother Nature herself. Or perhaps you prefer the vibrant hues of our tropical collection, taking you away to an exotic beach paradise without leaving the comfort of your backyard. With Siesta Hammocks, the choice is yours. Allow the colours of nature to infuse your everyday relaxation and enjoy the serenity that follows.
FINAL THOUGHTS
Go to www.siestahammocks.com.au to view a big choice of colourful hammocks and hammock chairs with many different colour options and bright colour burst stripes. You can take advantage of our discounts, best price guarantee, fast and free shipping. The peace of mind of having 100 days to return your unused goods should you change your mind.  And soon you can enjoy the kaleidoscope of colour for the eyes while relaxing your body on your comfy new hammock.